In collaboration with Liver4Life
'A problem shared is a problem solved'. As the news sinks in that you have a liver condition, you may want to share with someone your emotions and concerns, as well as asking questions.  Being able to talk about how you feel when faced with something that is an unknown may bring comfort to you. By establishing a good support network, it may help you manage your condition more effectively and provide you with practical ways to deal with your diagnosis.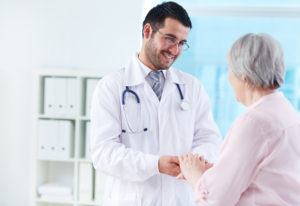 Designed by Freepik
There are various forms of support and contacts in the liver community that you may want to talk to. Whether it's to get emotional support for how you feel, to receiving technical advice on social care and benefits, it is important to know that you're not alone and there are a number of options available to you.
Family members, friends, external organisations and online forums can all offer support, advice and information, depending on what you need and when you need it.
Often, when faced with a diagnosis of with liver disease, deciding who to tell can be a difficult and private, decision. Before you do, you may want to be cautious and think carefully before sharing the news too widely. Some people may not feel they are able to talk about their diagnosis due to the stigma associated with certain liver diseases such as viral hepatitis and alcohol related liver disease. Preconceived ideas may inhibit the support that you'd expect to receive, even from close friends. However, your diagnosis can also be an opportunity to re-educate your family and friends about the liver and what support you need from them. Discussing your condition with people you are close to can help them to understand some of the lifestyle changes you may need to make and allow them to offer support.
Your doctor and medical team
It is likely that your doctor and medical team will probably have a good understanding of your condition and how best to manage it. As your appointments may be restricted due to time, it is a good idea to write down any questions or concerns you have beforehand and put in an order of preference for asking. Take a pen and piece of paper with you so you can jot down some notes. You may also like to take a family member or close friend for support, they often remember different parts of the conversation and can relay it to you at a later date. It is worth knowing that you can request copies of your health records if you'd like to keep a file at home to refer to if needed.
It is also important that if you think something has changed in your condition you shouldn't wait until your next scheduled appointment. Instead, book an appointment without delay, writing down your key symptoms beforehand. Always refer to your worst day or days when describing your symptoms, as well as any pattern there might be to them occurring.
External organisations
Seeking support from people you don't know may also appeal to you. There is no shame in being discreet and only talking about your condition anonymously. Whether it is face-to-face at a local support group, over the phone via a helpline, or speaking with people online via a forum, seeking support can really help you feel that you're not on your own.
If you're contacting a charity or organisation, visit their website first and see if any of your questions can be answered that way. Or, it might highlight subjects that you want more clarity on. Try and do a bit of prep work beforehand such as writing down some bullet points on what you want to say, as well as any questions you may have.
Support groups
Support groups are usually small, face-to-face local groups that meet weekly, fortnightly or monthly. Usually comprising of people who have first-hand experience of liver disease, their support can prove invaluable and can often make you feel you're not alone with your condition.
Online forums
There are many online forums that offer support, information and advice. Some are facilitated and moderated by charities however there are also a number of patient-run forums that lend a listening ear, support and advice. There are a number of specific online support groups on Facebook as well as dedicated platforms such as Health Unlocked. The benefits of going online for support is that there is usually someone willing to chat whatever time of day you log-on. These online communities can often be lifelines to people who feel isolated by their liver condition or want to remain anonymous.
There are often 'rules' on the forum pages, usually displayed as 'pinned posts' – it is advisable to read these before posting anything. An additional benefit of an online forum is you don't have to post anything; instead you can watch the activity and posts and take interest in subjects that relate to you and your situation. That said, a community is built on interaction and engagement, therefore if someone's comment has helped you, show them by 'liking' it.
Health information is often shared via online forums and while this is great on many levels, it is worth checking the source before you make any changes to your lifestyle or take it as the truth. Always beware of medical advice online. Your medical team will know your care plan personally, whereas information online will not take this into account. Helpful hints and tips are great to be gleaned online, yet medical information and alternative therapies again should be discussed with you medical team.
Concluding thoughts
Dealing with a diagnosis of liver disease can be challenging and overwhelming. All support is invaluable when you feel vulnerable, and your loved ones can really help make your situation bearable. Equally, receiving timely and accurate information can help allay fears and reassure you. If you are having trouble in deciding who to tell or to get credible information, talk to your specialist nurse or contact one of the support networks.