On the occasion of this awareness-raising day, WHO and its health partners are keen to highlight the consequences of hepatitis and their often silent symptoms. Worldwide, 400 million people are infected with hepatitis B or C viruses (1). Only 1% receives treatment (1). In this context, My Liver Exam gives you an overview of what hepatitis is.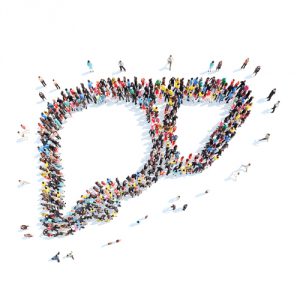 ®Tai11
Hepatic diseases and their consequences on health
First, what is hepatitis? It is defined as an inflammation of the liver related to an ongoing injury or viral infection. These viral infections have several possible modes of transmission.
Hepatitis comes from a variety of sources: viruses (B-virus, C virus), excessive alcohol intake, or autoimmune. For more information, you can consult the My Liver Exam Dictionary, as well as our Understand page.
Most patients with hepatitis are unaware that they are carriers of the virus (only 5% according to WHO) (2). Yet they are very numerous: for hepatitis B, there are 240 million people currently affected.
The alarming statements of WHO and policies to be deployed
The figures show the social and health scale:
1.4 million cases of hepatitis A recorded each year (3)
350 million chronic carriers of hepatitis B virus (4)
150 million people with chronic hepatitis C infection (3)
The actions of WHO during this day are:
Strengthen awareness to better detect liver disease.
Expand access to Hepatitis B vaccines and further integrate them into national health care systems.
Coordinate public actions and call for global awareness (5)
Get your act together! Stand up against hepatitis, and do not hesitate to get closer to patient associations. My Liver Exam offers you a list of useful contacts.
SOURCES :
(1)  http://www.hepatites-info-service.org/?Journee-mondiale-contre-les,663
(2) http://www.who.int/campaigns/hepatitis-day/2016/fr/
(3) http://www.journee-mondiale.com/3/journee-mondiale-contre-l-hepatite.htm
(4) Heymann D.-L. Control of communicable diseases manual. APHA, Washington DC, 2004, pp 253-61.
(5) http://www.who.int/campaigns/hepatitis-day/2013/event/fr/